Inspired by bold-bodied coffee, we're trying something a little different here today. In the interest of boldly embodying embracing the element of chance, we're taking a toss-off game of Beans played in an idle moment as a starting point. We'll aim to use words that came up in both our solution and Blu Yonder's, and see where it leads.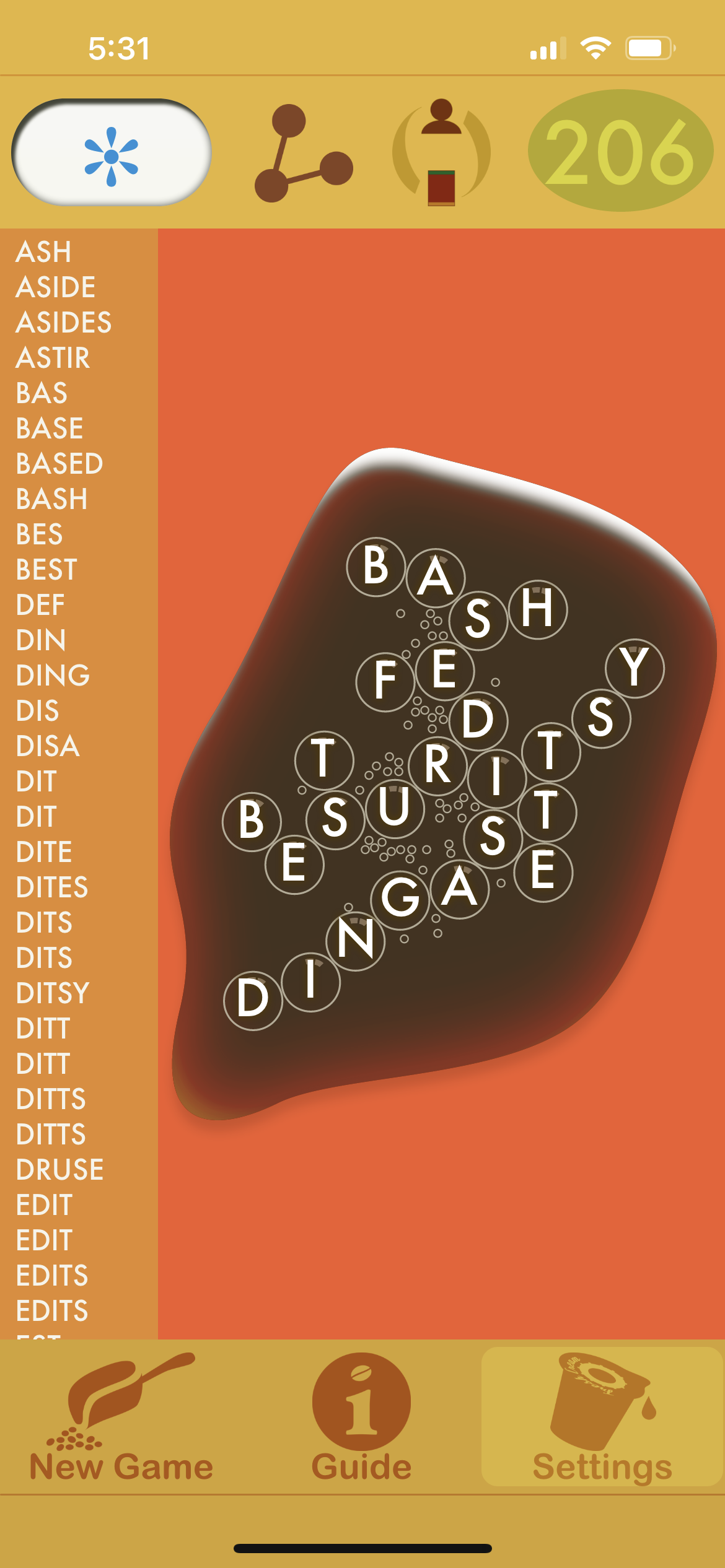 Note this game wasn't cherry-picked by any means. We also made no great effort to get an exceedingly high score. Something between random tapping (try it sometime! We've never managed to get a zero) and a concerted push for points. We'll put words from the puzzle in bold. Screenshots are from an iPhone 13 Pro, so what's normally the notch appears blank, etc.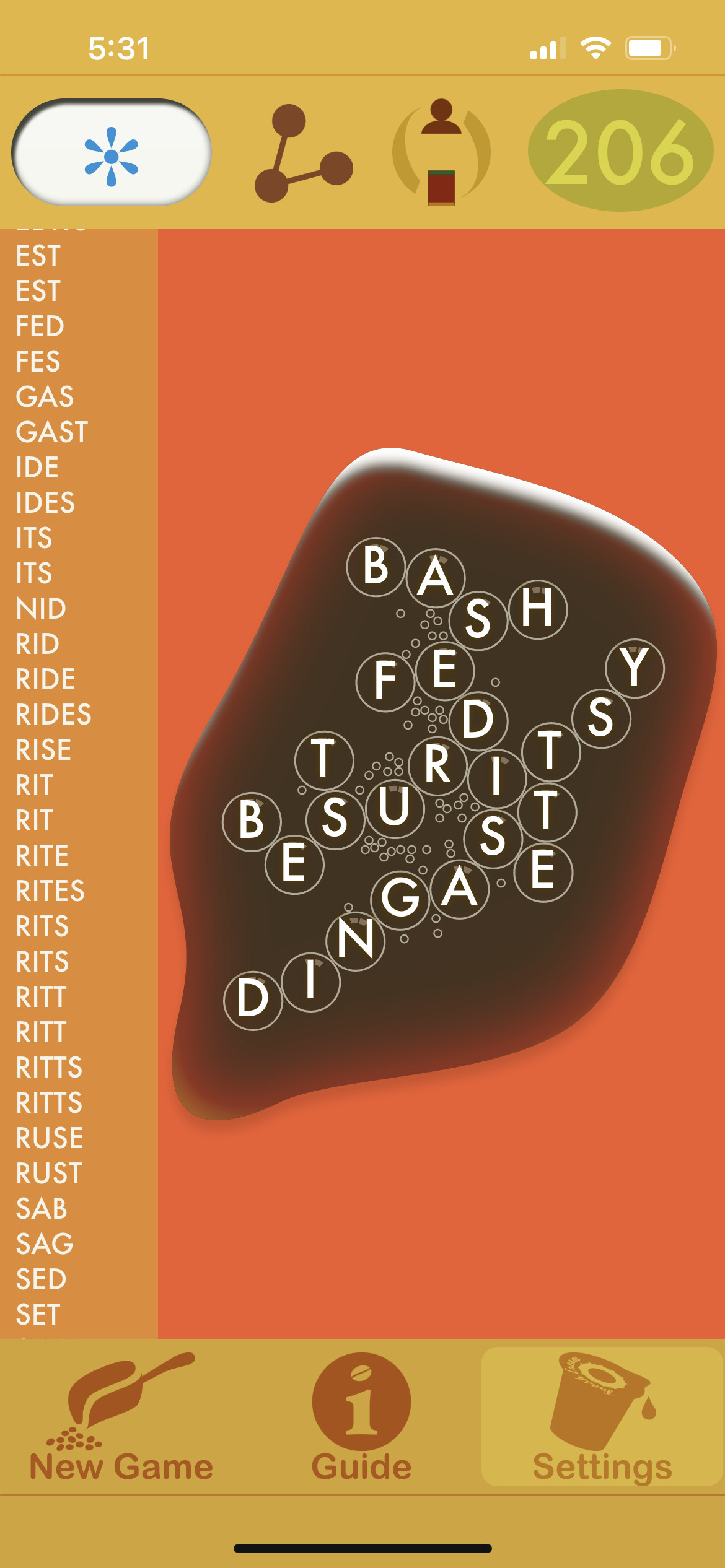 Word lovers
One word that stood out for us was ditsy. On her recent passing just shy of her 100th birthday, the word was used more than once to describe actress Betty White's character Rose Nylund on the TV comedy The Golden Girls. Miss White was an inveterate word game lover, going back to her peerless appearances on the iconic TV game show Password, hosted by her husband Allen Ludden. A loving couple who may have provided some amount of inspiration for Spell the Beans. Count us as appreciative fans.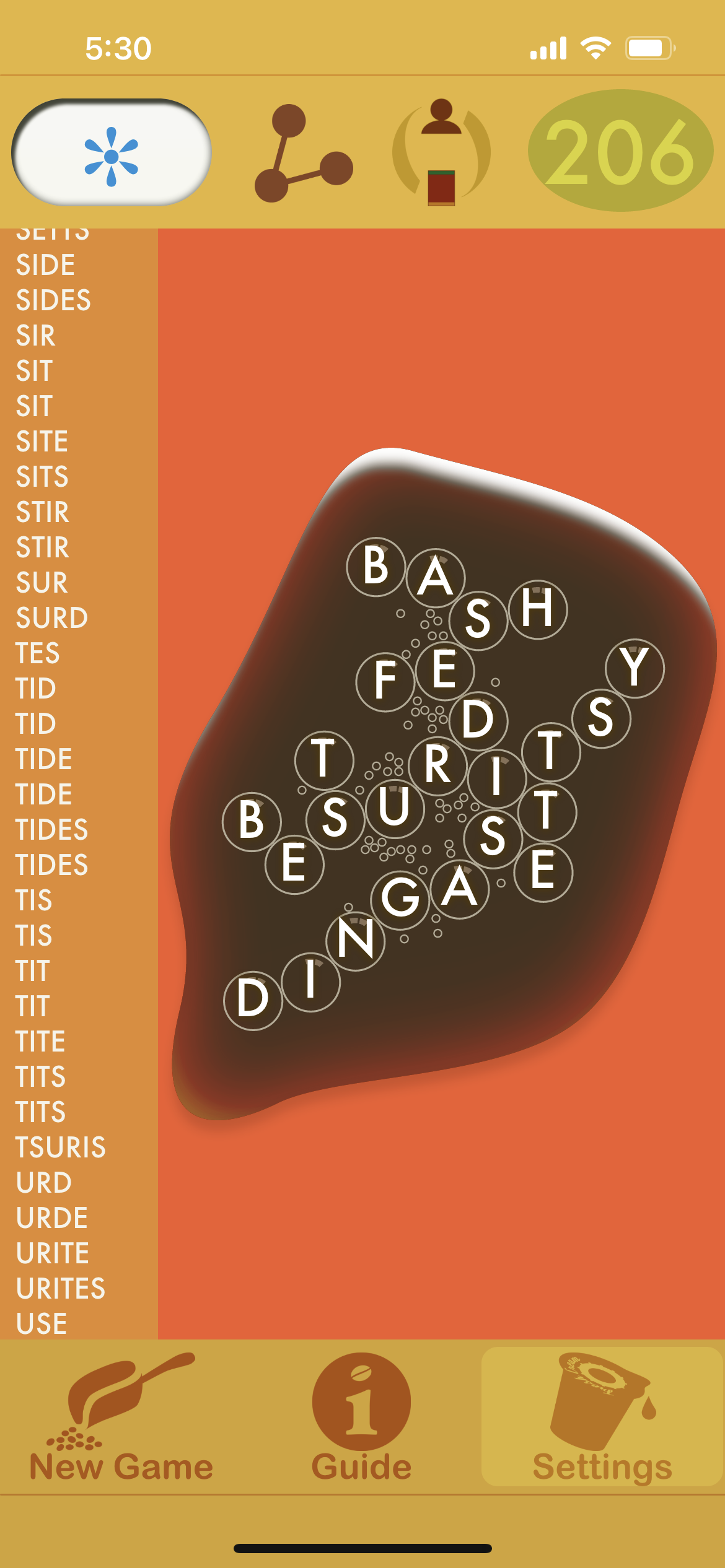 Sometimes playing the game leads us to edit the word list. Its size is so sprawling we still catch things that run afoul despite much time spent shooting for the best reliability. No number of testers could snag every offender, so let us know if you come across any bad actors to get rid of. And yes, for the eagle-eyed, that's a bird name up there in the nest of words. "Don't score profanity" mode notwithstanding. Animal advocate Betty White would be quick with a quip in defense of her feathered friends and the breadth and beauty of the English language, we'd like to think.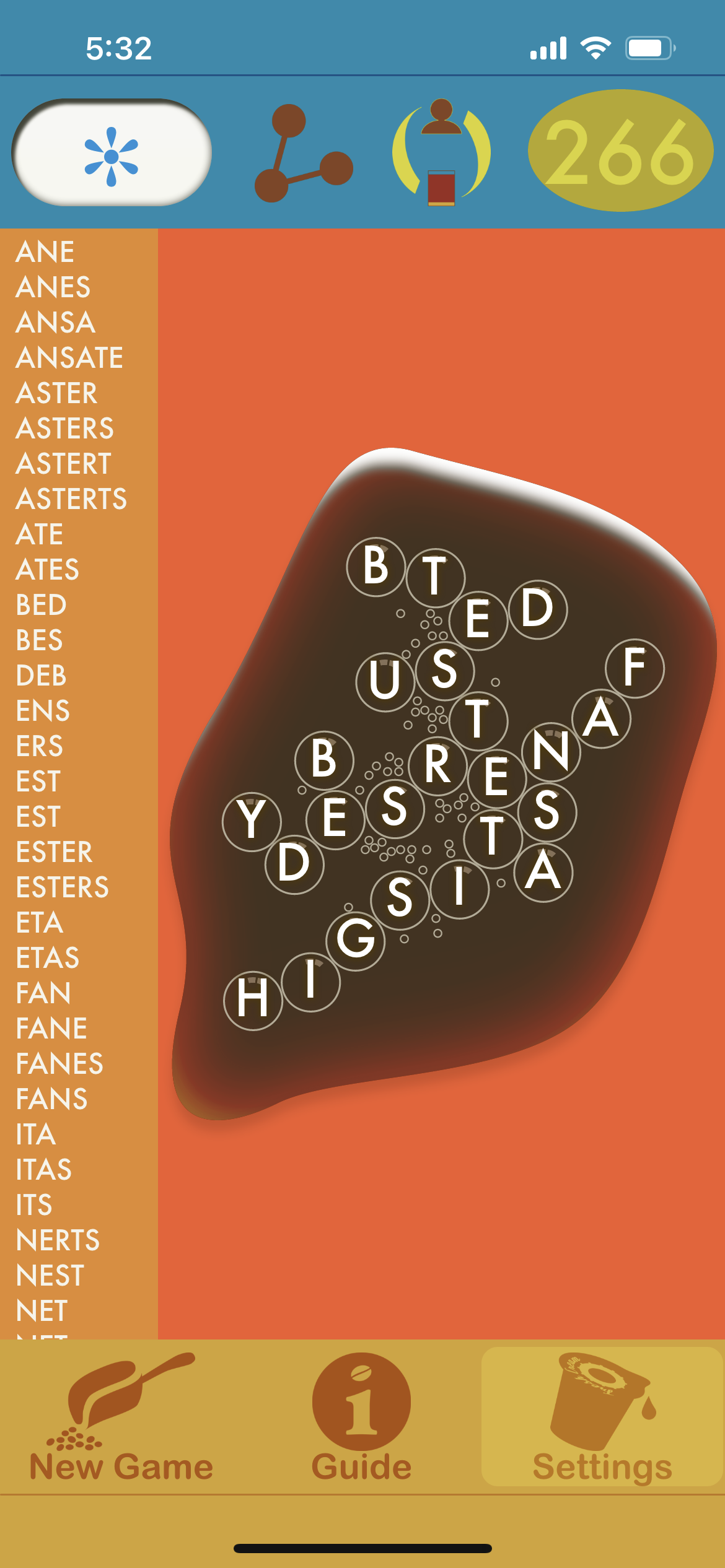 Games people play
Aside from our app offering, the net has been astir with word game fever of late, and spelling bee season may have fed your appetite for word play as well. Based on that, we might expect more activity on our site too. We're set for anything.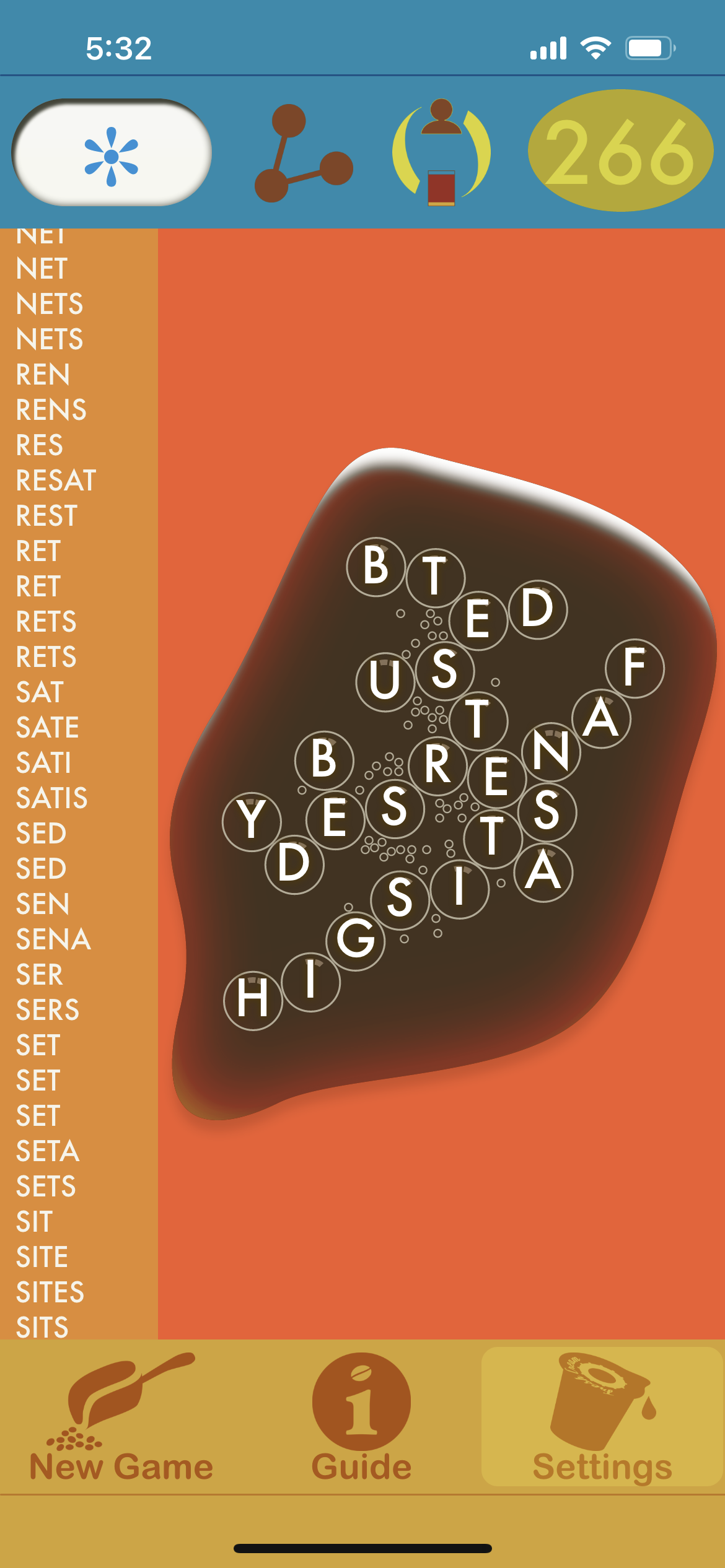 Well, it's time to give it a rest, we'd say. As we've said, we're not big on using obscure words we don't even know. We hope this isn't too terse a way to end this ride on the Brown Bean Express. Ding-ding.