In the course of developing the app, we naturally have to play the game no small number of times to test various features and processes out. Besides providing feedback, testing makes us privy to some outlier moments from time to time. We'll share a few screenshots today of some recent blogworthy beanbound experiences. The taller ones are from an iPhone 13 Pro, so keep in mind the layout looks a bit bare here without the phone's notch and rounded corners.
404: No error, but yikes, it's like molasses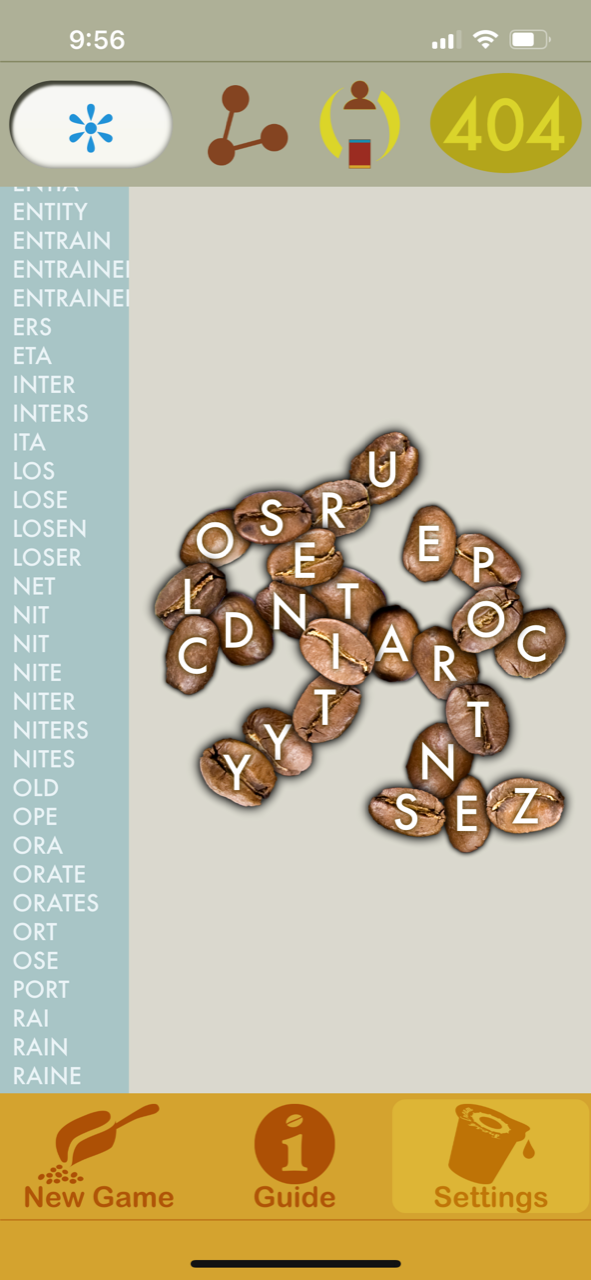 First, above, check out a game that happened to end up with 404 points. The main issue here is that after placing each letter, it took considerably long for the score and formed word list to update, and for the letter to be placed. The reason, as you can see more clearly below, is that there's a mesh of triangles and polygons in the web of beans. (You can always toggle display of those green lines by double-tapping in the open area).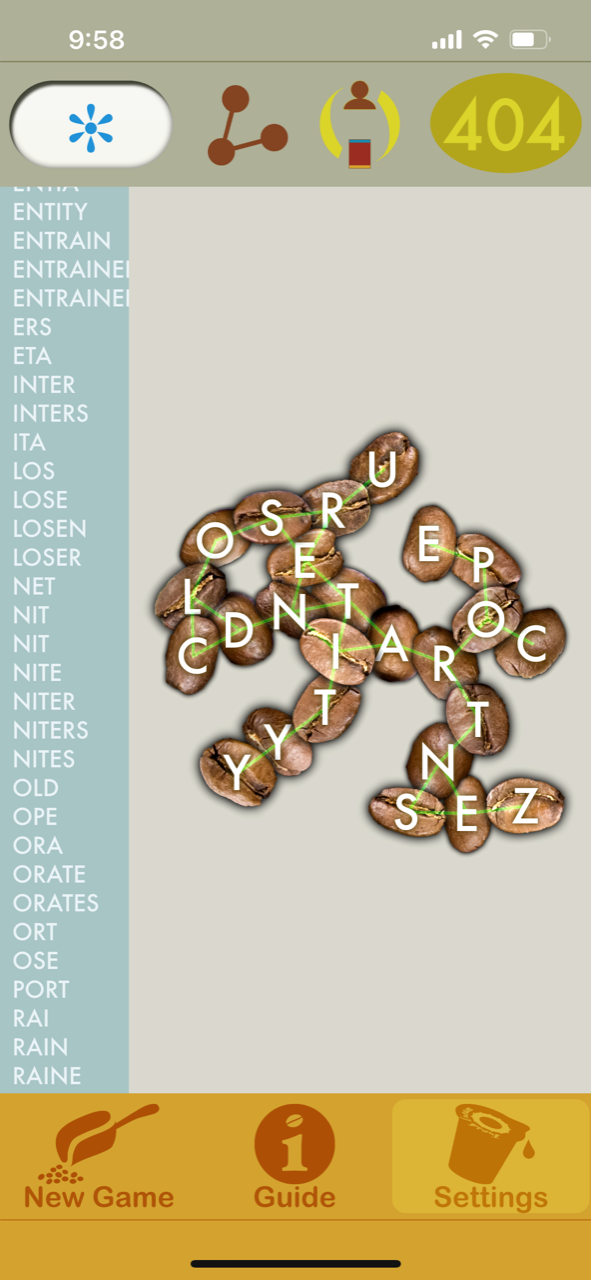 The app has to continually track down every possible chain of beans in every direction and length, from three beans to twenty or more, all against a massive word list. With so many adjacent polygons, even optimizing for efficiency, the combinations burgeon. Mosaic-like patterns make for higher scores and nice surprises, but time can begin to stand still as you pick your placements.
If you've run into this situation, we know the time lag can be, frankly, a deal breaker. We're sorry we let this crop up! We are working on it. For the time being, a pretty useful workaround is to simply start from scratch with the New Game button when you see a complex, gnarly bean or bubble pattern. Incomplete games never count against you in the stats.
Maybe some all-time highs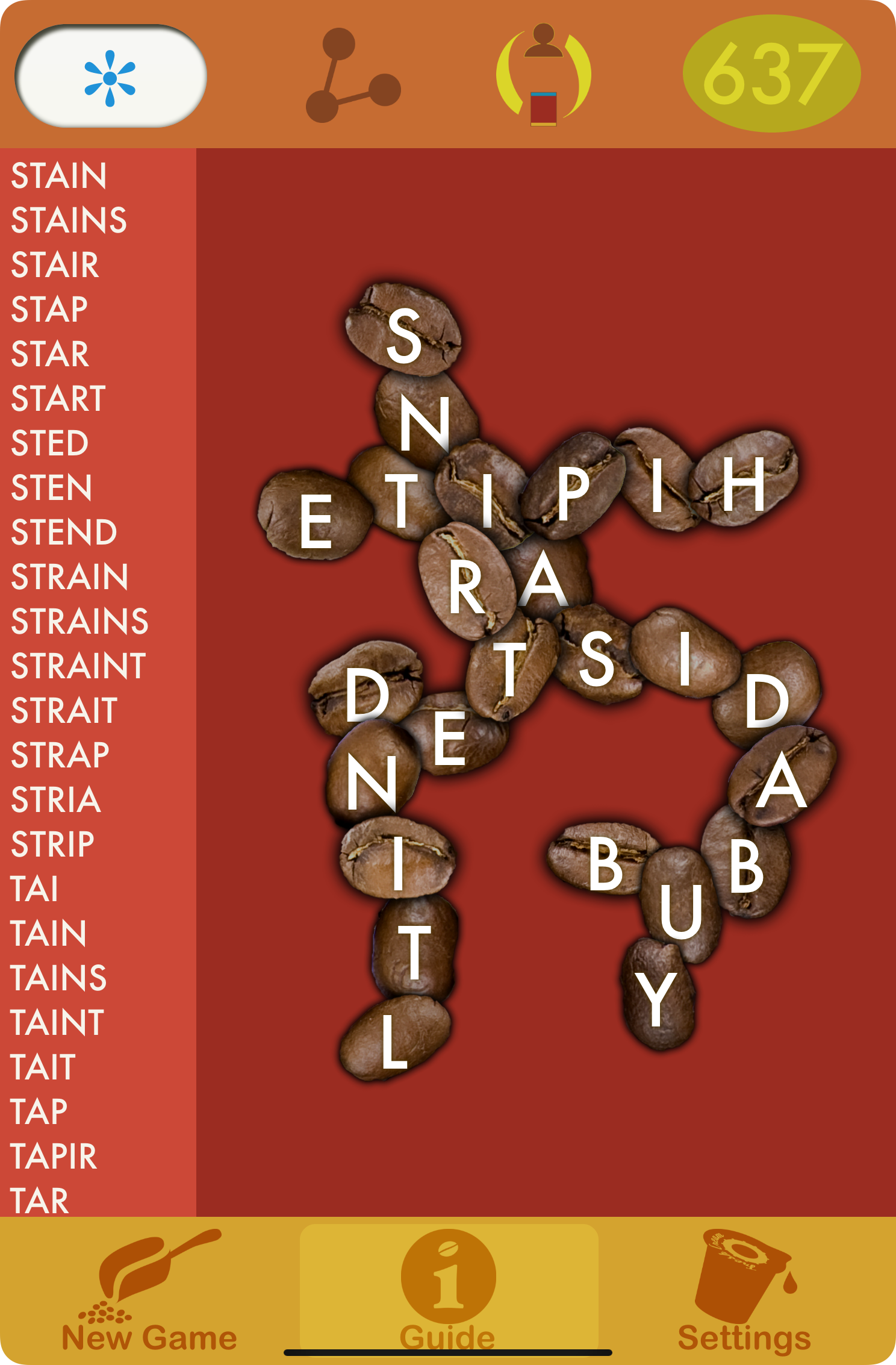 Next, one of a barrage of games we've played recently on the 6th generation iPad mini simulator. Despite making no special effort, we scored what may be an all-time in-house high with 637 points. On iPad mini 6 only, the current version of the app appears letterboxed. Mini 6 users can look forward to the release of the upcoming version, which will display as shown here on that device. Below, lucky letters and tightly-packed beans helped produce a hefty word total of 193, along with 551 points.
And weighing in at just under 700 points, this bad boy below is about the best we can remember seeing from Blu Yonder. Then again, we've only played Blu Yonder under app-identical conditions. That is, allowing a range of results from fair to unrealistically high. If we let it race unbridled, it would score consistently if not discouragingly higher.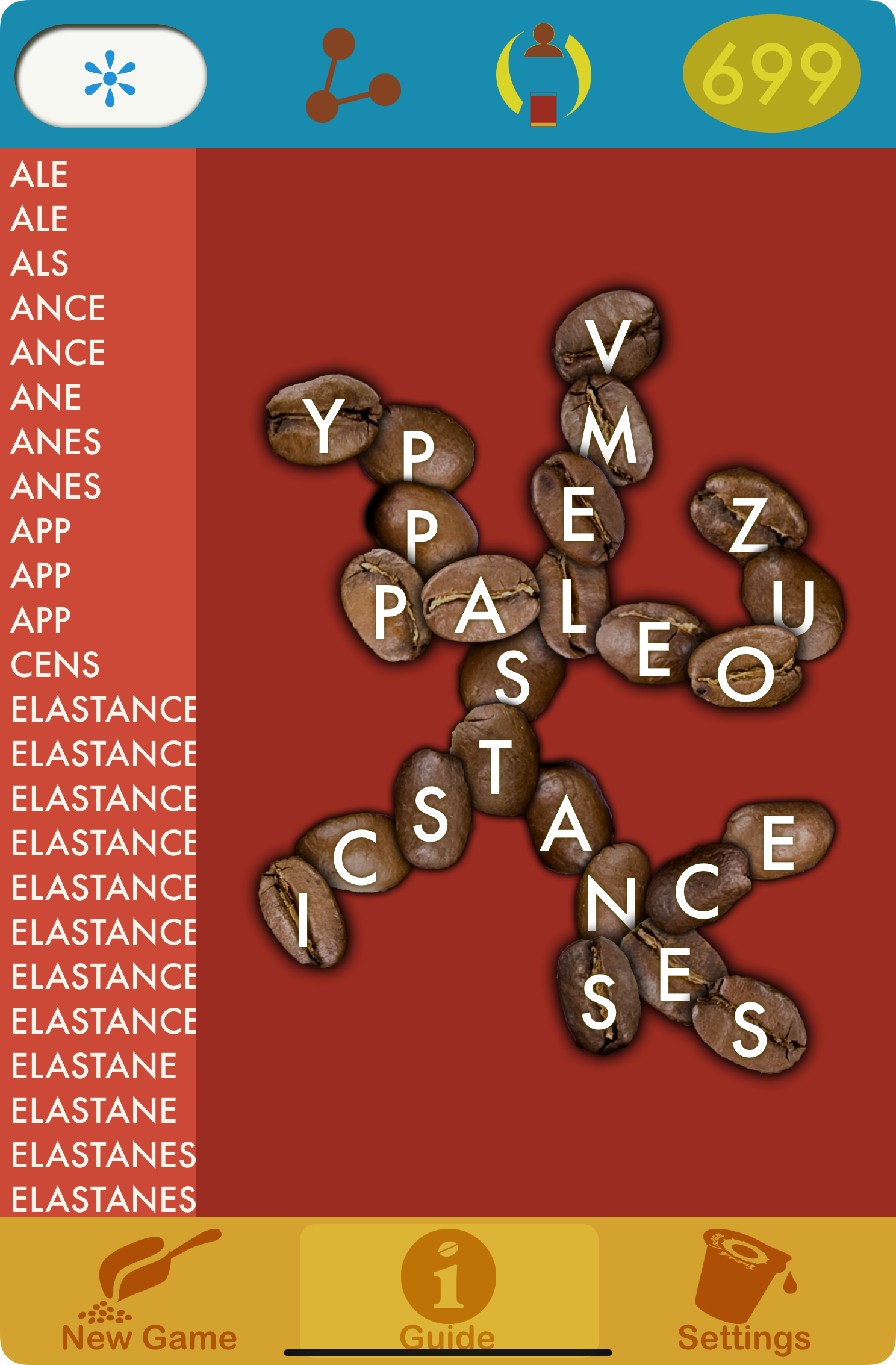 It was condiment to happen
And finally, a dip into the serendipity these funky fickle beans can whip up. We had no intention of making mayonnaise(s), but after we noticed the glimmer of possibility, things kind of fell into place and gelled. The door was ajar of mayo and we filled it. Besides, it gave us a chance to write a post that ended with correctly spelled mayonnaise.