Today, a hot-as-July two-for-one show of things we've been working on right up to press time. First, a mockup of a pizza game we haven't named or made special rules for yet. It's one of those drawing-board concepts that might be part of an in-app purchase someday. Then, a sneak preview of an actual variation we're hoping to release soon in an update to the app proper. Part of our plan to increase the value of the app you've already got.
In both games, we'll seek out a few faux-cabulary words to define in jest. Try finding your own extra mouthfuls to spice up the conversation when you play, too. Your non-scoring efforts won't go to waste that way. New words are everywhere you look, so go forth and coin away. Always on the lookout for wordsmithing on the webs, we came across this use of ChatGPT to fatten your dictionary. We enlisted ChatGTP a while back as a guest lexicographer with fair results.
Sauce, cheese, and the well-written letter
The pizza game is straightforward, with green lines to emphasize connections. At some point, different toppings might elicit special scoring. The second game is one we call Cyrano. Cyrano de Bergerac was known for special letters, and that's what this mode has. Special letters that effectively increase the length, and scoring power, of the words they're in. See an explanation further below. As usual, built-in player Blu Yonder, with the blue top bar, faced the same circumstances we did.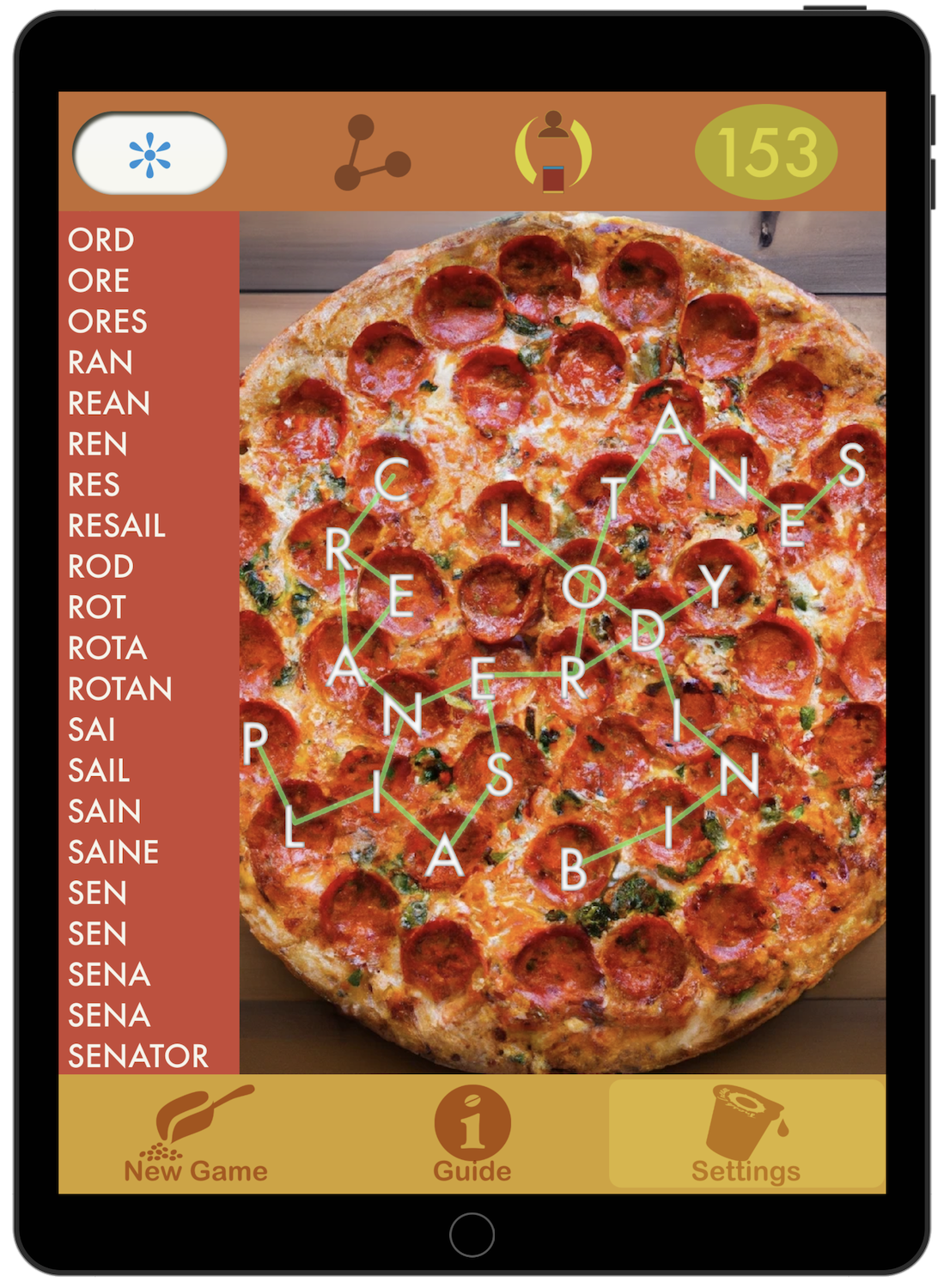 Smooth operators
Creaner: A person adept at sliding through crowds without disruption.
Plines: Markings on trails to guide hikers.
Binidy: The art of giving constructive criticism without publicly embarrassing someone.
Tordin: Scorching hot; Scathing.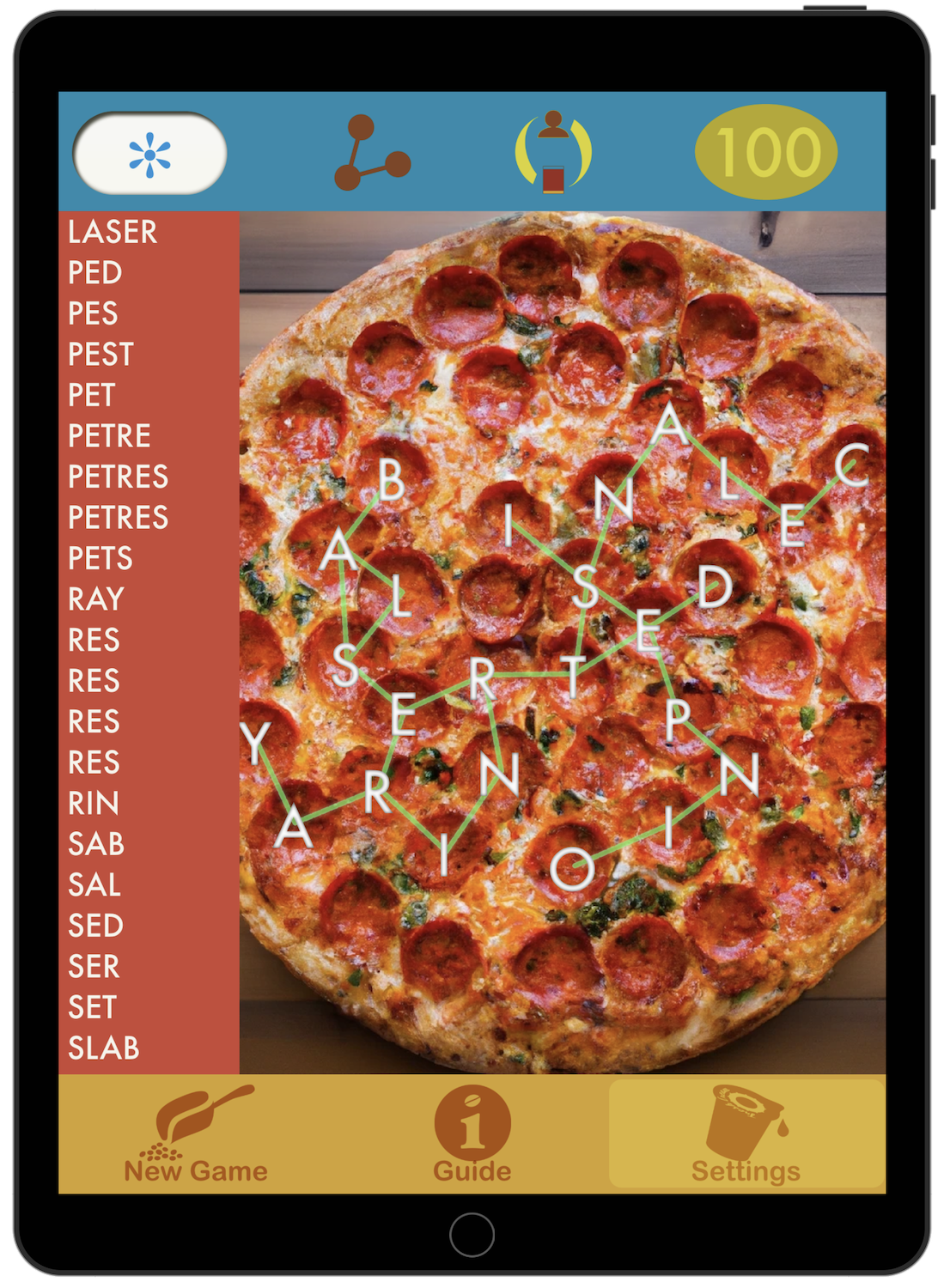 Yarin to go
Balse: A dance performed on the deck of a ship.
Lansed: Bitten by mites.
Yarin: Eager; Enthusiastic.
Inpest: An animal or insect living in the walls or unused spaces of a dwelling.
Ghost writer
In Cyrano, 3 of the 25 letters to place will appear red instead of blue in the top left corner. You'll place them anywhere as usual. Each of the red letters will, for scoring purposes, add one more "ghost" letter to any word they appear in. For example, a 5-letter word normally scores 4 points, but if it contains a red letter, it's considered (5+1=) 6 letters, and scores 7 points (see normal scoring chart). Or if a 3-letter word contains two red letters, it's counted as a (3+2=) 5-letter word, scoring 4 points instead of 1.
Location, location, location
Three different red letters are always chosen randomly, and only the red instance of a given letter has this extra scoring power. If there's a red S and a blue (placed as black) S, only the red S scores extra. What's different about this mode is, you can choose what locations the special scoring letters are in. Though the letters themselves are random, choosing central or well-connected locations will tend to increase your score more. It helped get us 513 points in the test below. Interestingly, Blu Yonder independently chose two of the same locations we did.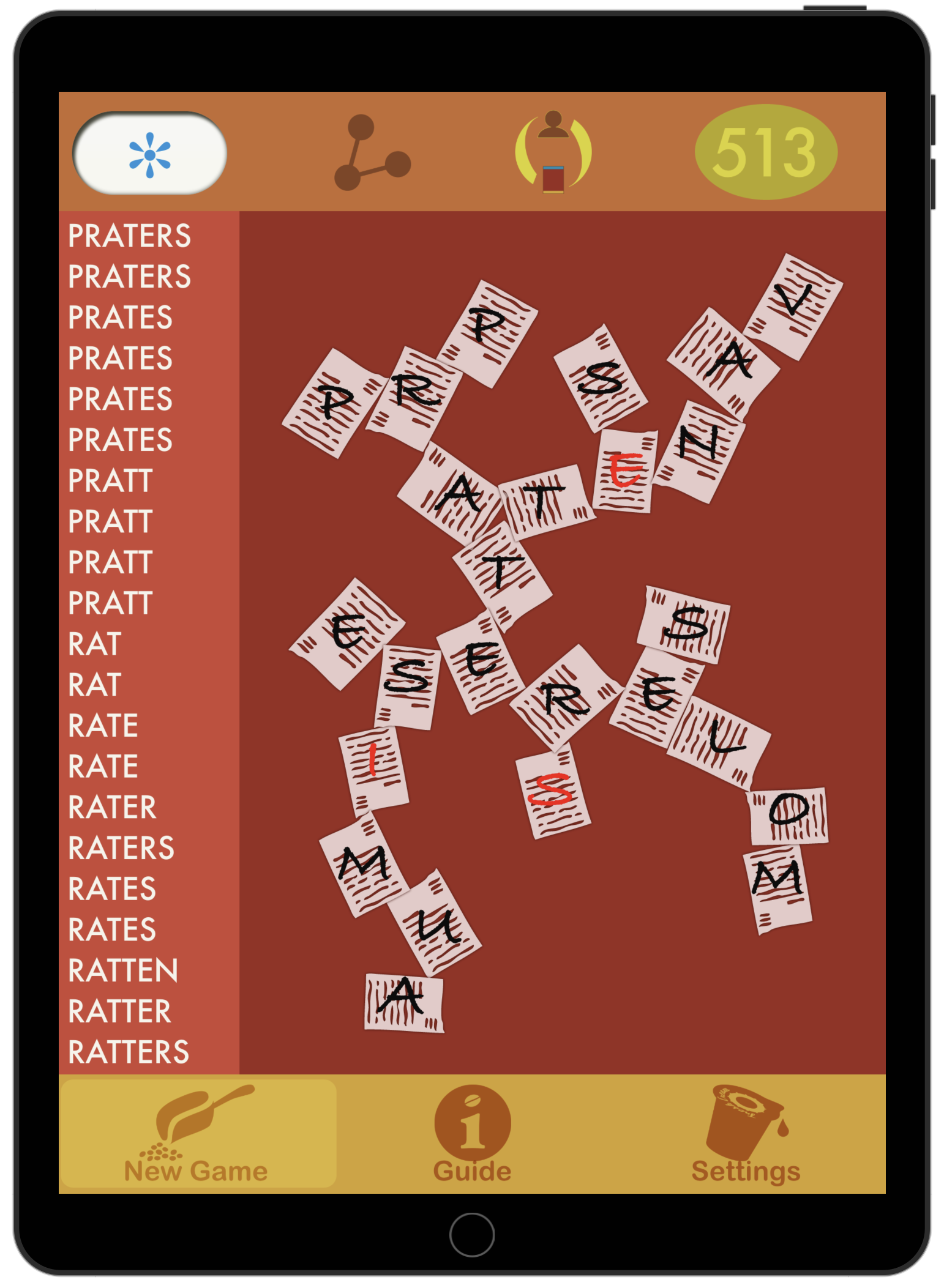 Maybe try honesty
Pratter: To list multiple excuses for something; Often an indication that none of them are really valid.
Aumise: To oversell.
Vanetta: A slim pocket comb.
Moler: A spy who pretends to be duped by a mole.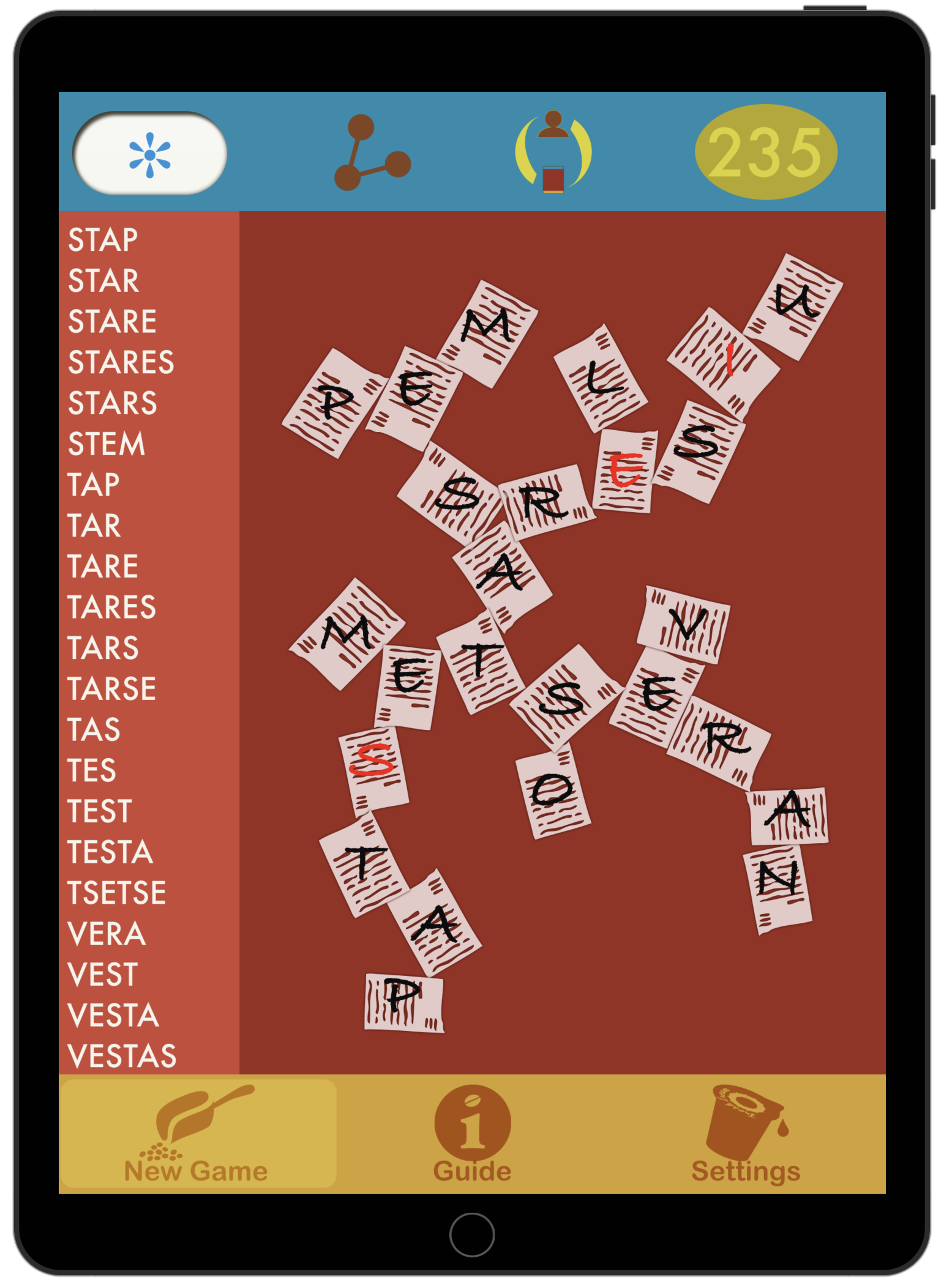 Who's your vestar?
Patsem: Small, soft items packed in a suitcase to cushion and avoid wasting space; Things carried in pockets of clothes.
Veran: Fact verified by direct observation.
Metarel: A pewter cup.
Vestar: A spirit or muse.