As we've said, one of the fun things about this game is watching a so-so score suddenly blasted high by one or two key letters. Here's a recent test game where we saw good things come just in time. Formed words in bold.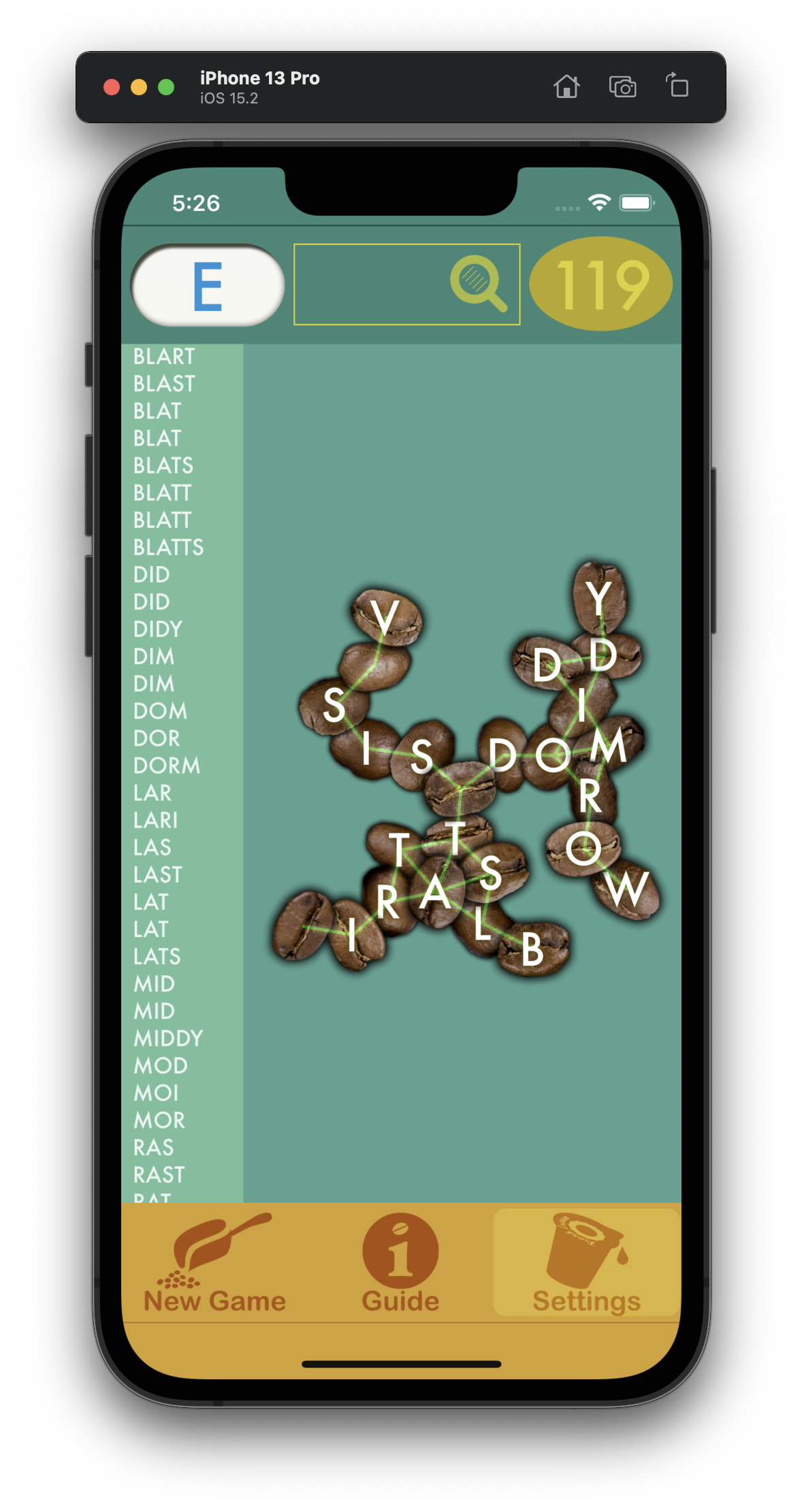 The greatest of Es
Up to this point in the game (above), we had a respectable 119 point start with three letters to go. We'd set things up anticipating at least one E, but it hadn't come. Any vowel in that middle slated bean would have upped the score a fair amount, but the E that finally came raised it nearly 200 points in one fell swoop. It was actually the last score we'd make.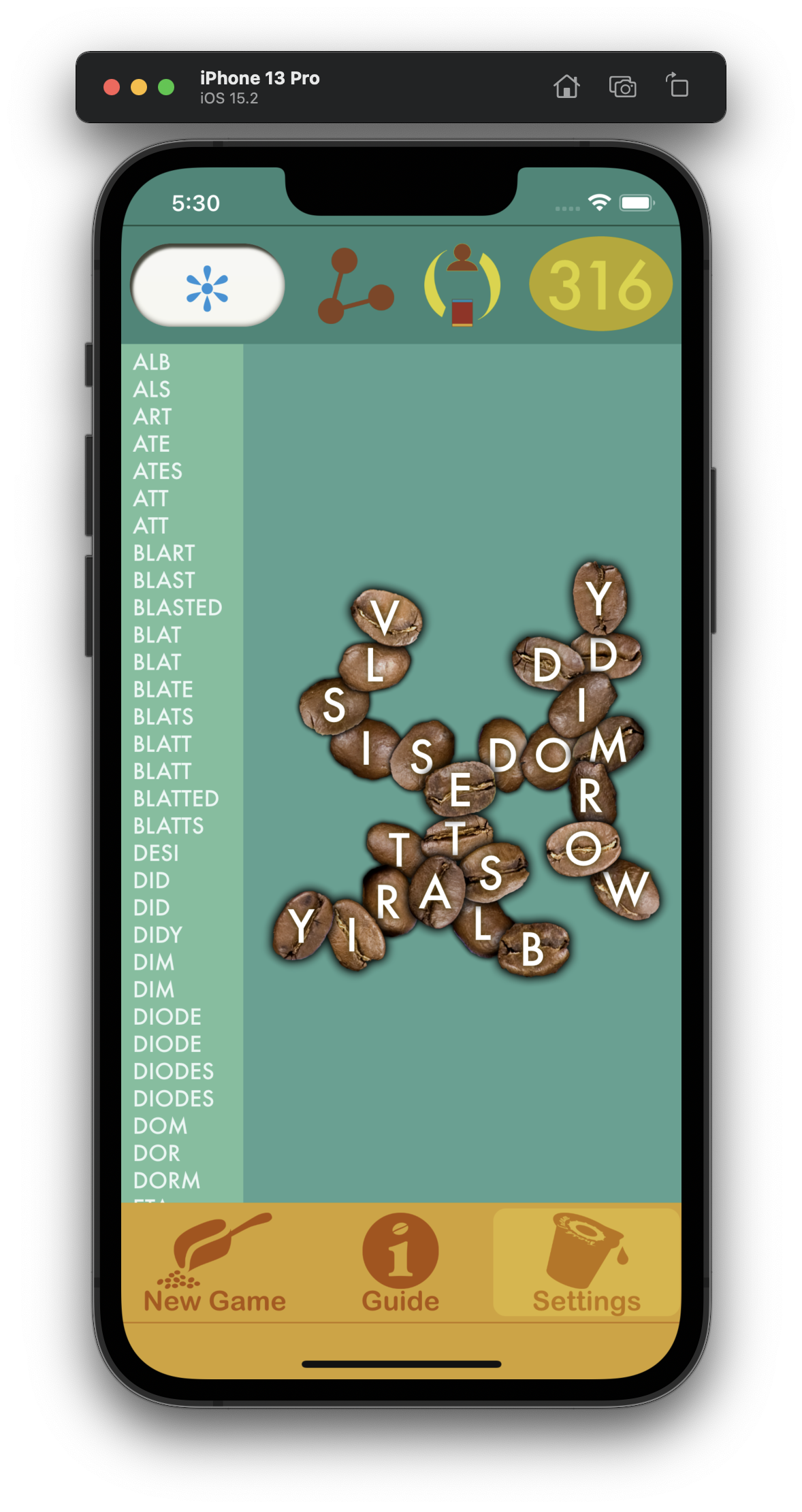 Patience paid off, even more than it looked like it would. Even with quite a few wasted letters, the A-T-E-S and A-T-E-D combinations added up. The double-T, which has its drawbacks, also worked out. Having a vowel between the Ts, and an E at one end along with a D or R, is better. In this case, blatted, ratted, and slatted netted big points. Not to mention latte and lattes, which tasted that much sweeter by fattening up the stat page. Not tart at all.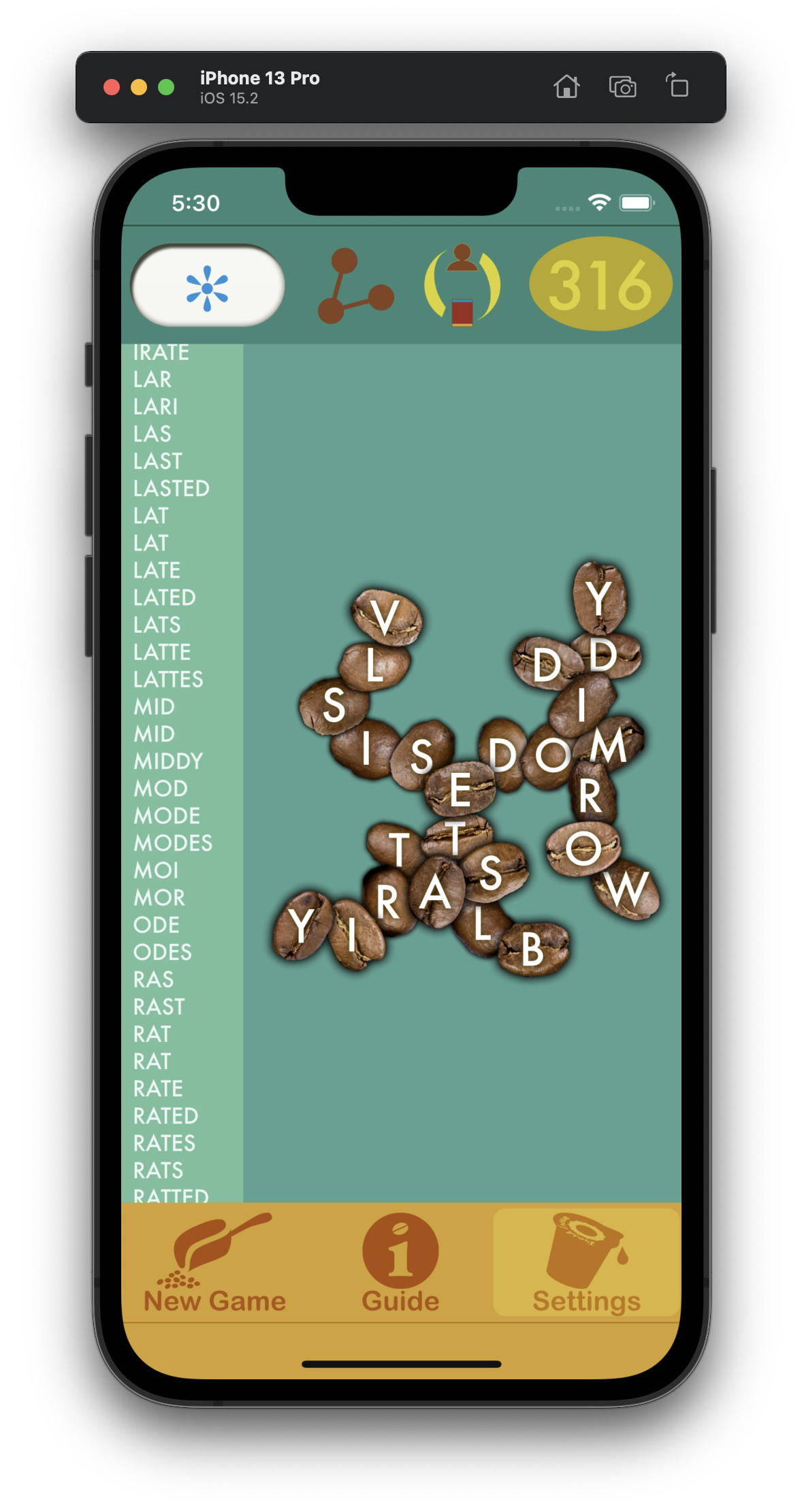 Even if we don't get so many points, it's always nice to get unusual or unexpected words, like middy, worm and diodes. And don't forget you can toggle through display modes to show or hide, for example, the green lines connecting the beans (see top screenshot). Double-tap in the area around the beans to do that. The webby lines around the A here could remind you to put high-percentage letters there.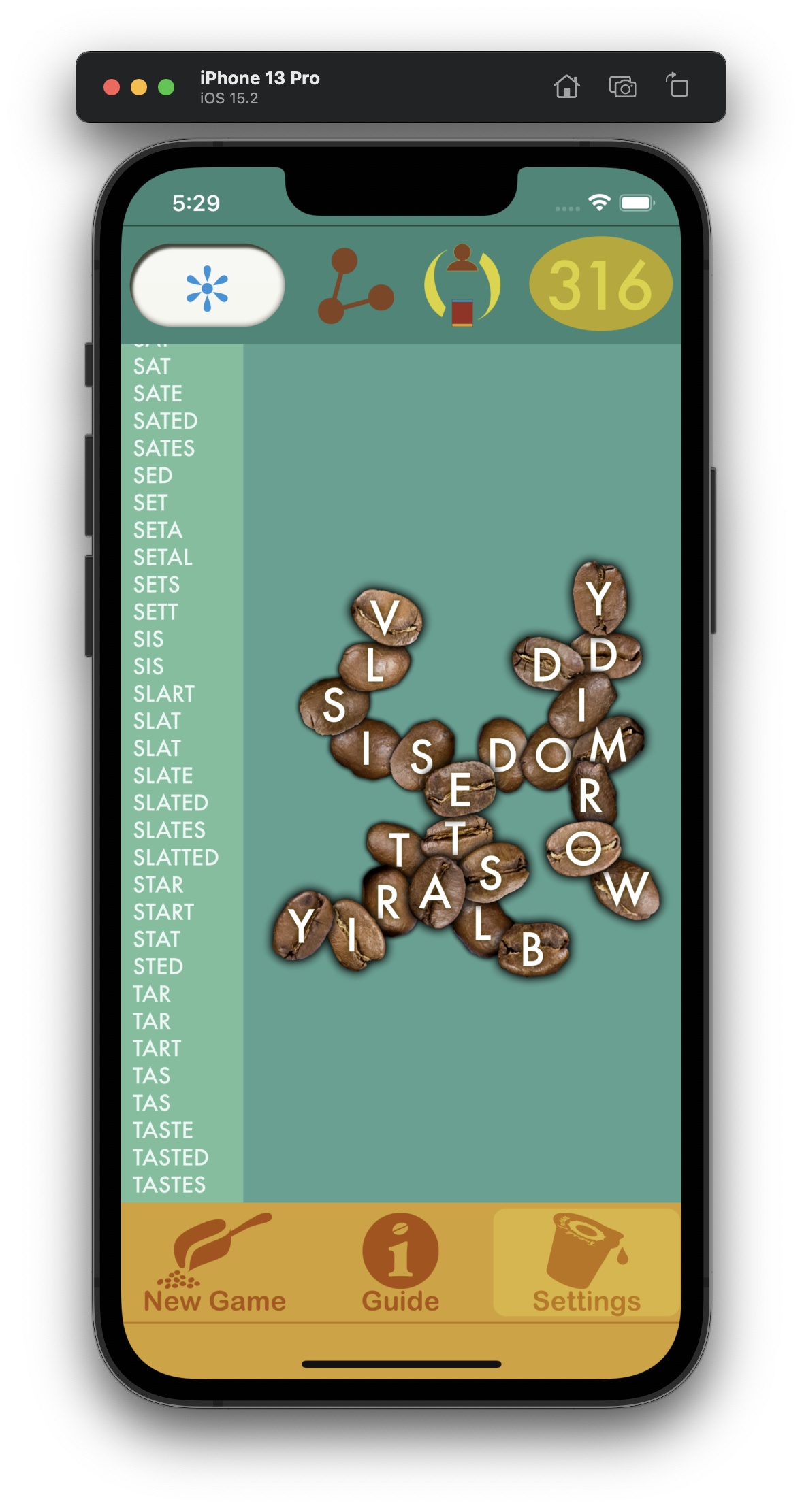 Good things come in an avalanche sometimes, but you never know. The suspense lasted almost until the end in this one. Sometimes those anticipated letters don't show up at all. But even that's not an accident. It keeps you on your toes to do the best with what you've got, and spend some time in less-visited corners of the dictionary. Many happy returns.