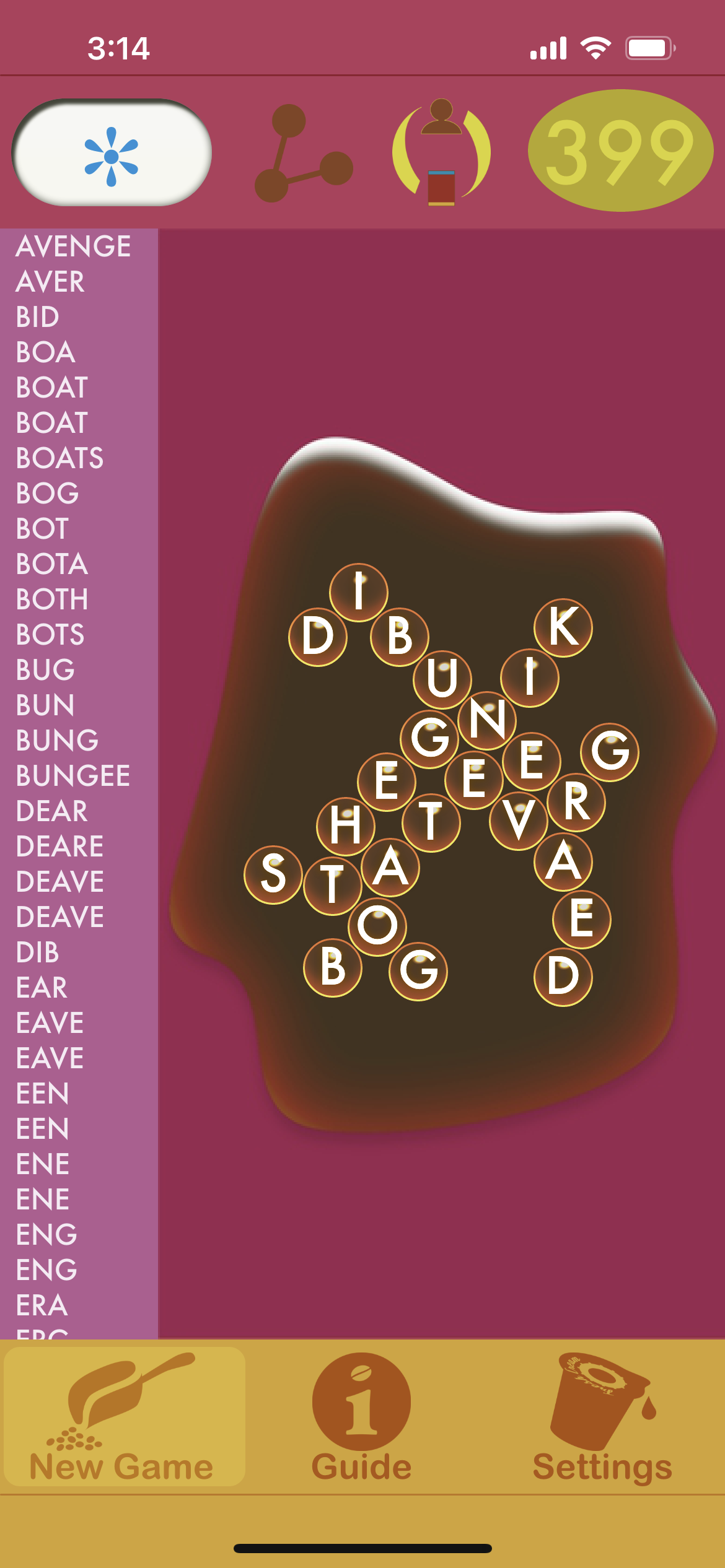 Lately we've been looking at two-letter combinations and their plus(s)es and minuses. The implication was we can choose to use them if we're aware of the pitfalls. But sometimes, particularly in tightly-packed Spell the Coffee, there is no real choice. Check out two games where it really was multiple combinations or bust. Remember, the iPhone 13 screenshots here don't reflect the app's true appearance as they don't show the notch or rounded corners. Words in bold are ones we made.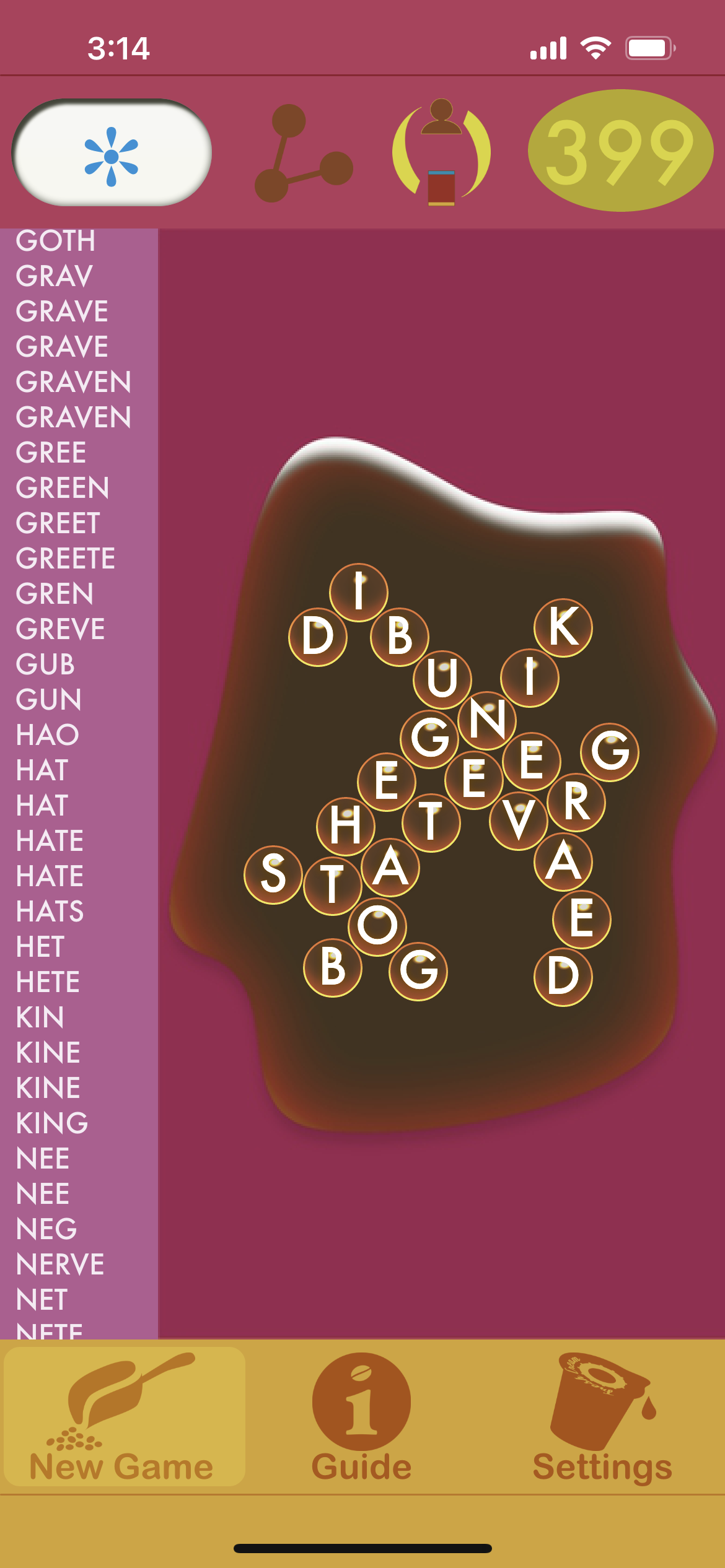 Close quarters
At top and above, note the large conglomeration of bubbles in the middle of the spill. The long continuous swath of parallel pairs meant some vowels had to be next to each other, as well as some consonant combinations. Obviously you never know what letters are going to come up, but you can play the odds. EE wasn't too unlikely to count on, and works both ways, so we tried to work that in.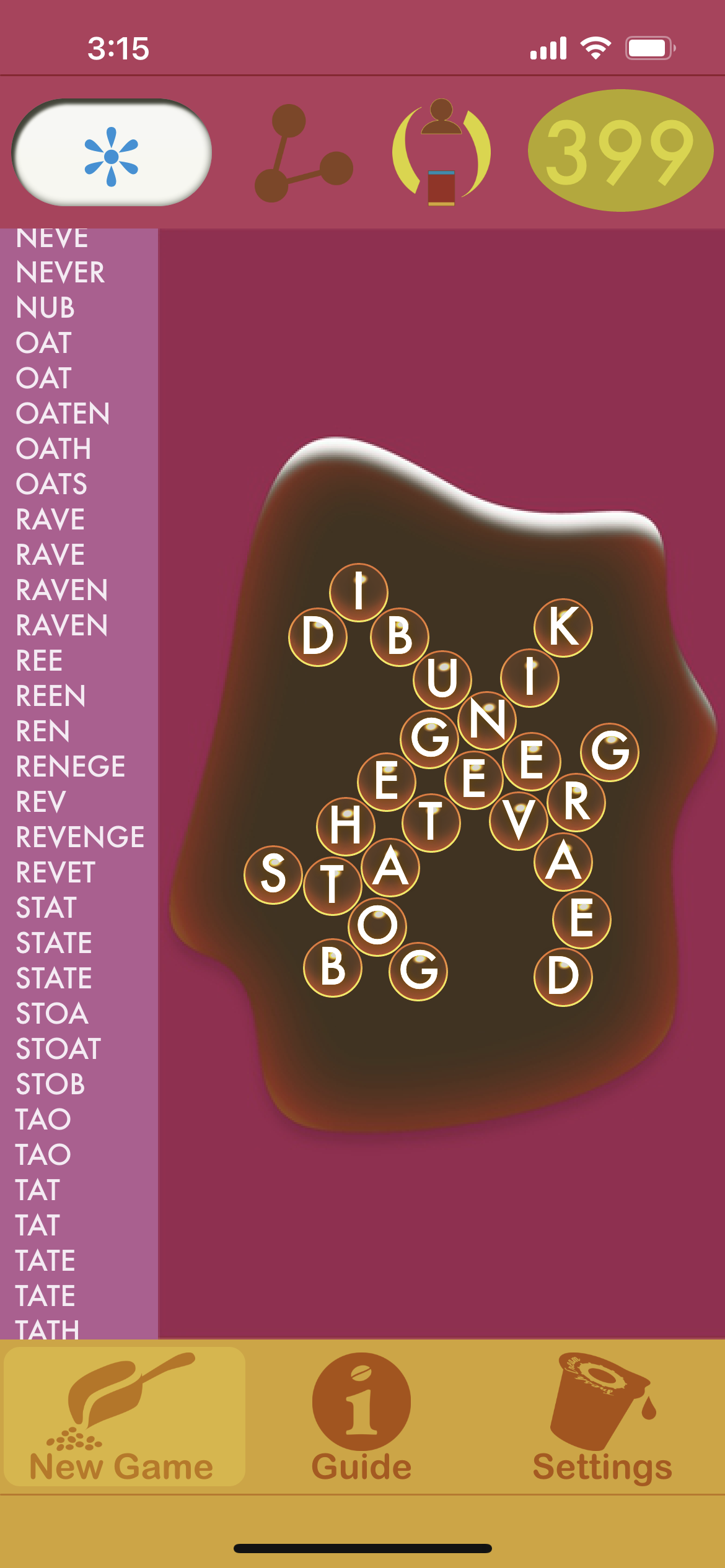 We hoped for NG from pretty early on, and eventually got it. We had something like 'range' in mind, which didn't come, but we did get our revenge. Bungee jumped out as a nice surprise, one of those quality over quantity words that defy numerical measurement. Likewise goatee. We could have pumped the score even higher by putting the S where the H ended up. But we didn't want to renege on our oath to have some fun.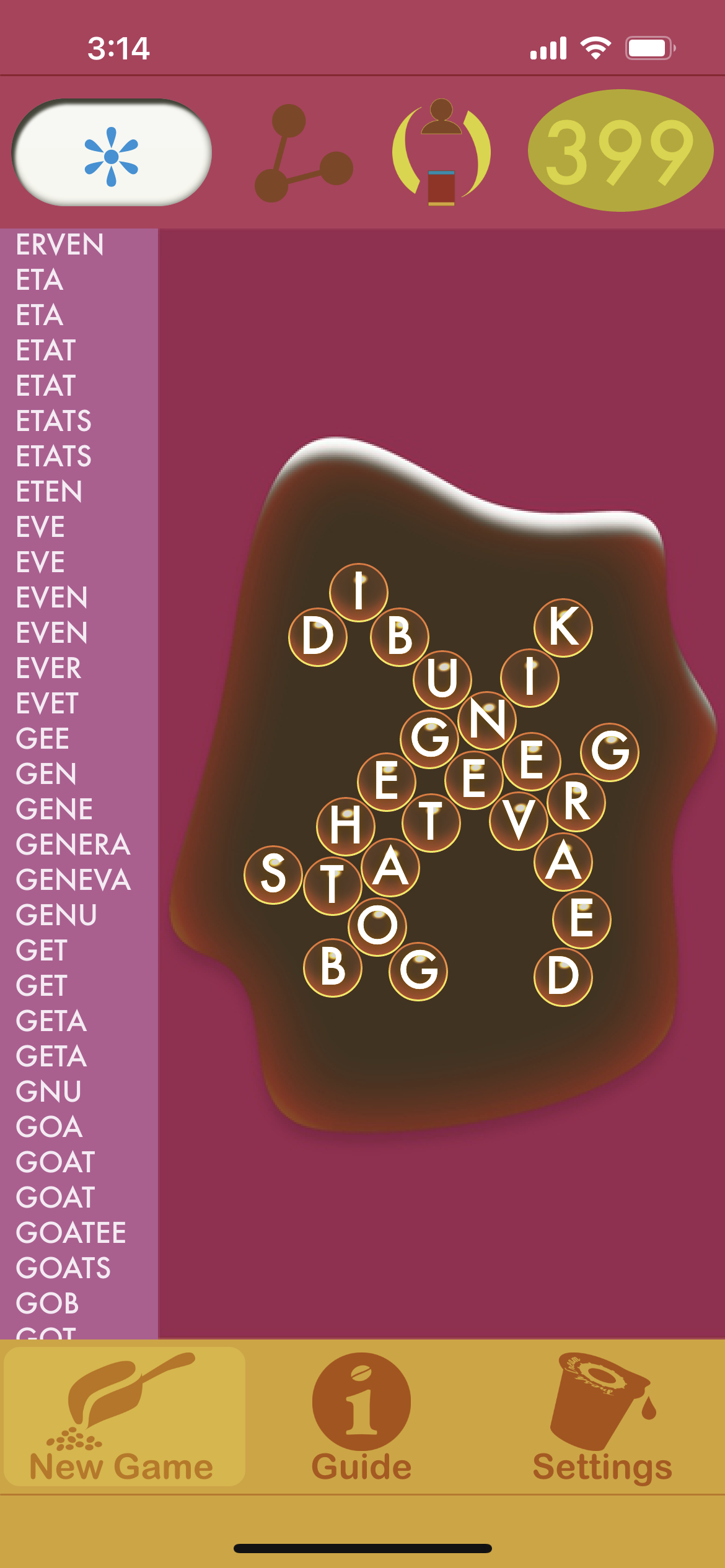 It took some nerve to make the V veer so close to the center of things, but we avoided any grave consequences, even managing to avenge a previous loss to Blu Yonder in the process. Blu managed 274 points, not using any double-vowel combos and gumming things up with one unworkable three-consonant logjam. Our 399 came on a pretty prodigious 169 words. Not sure how geneva is a non-proper noun, unless it's the typeface.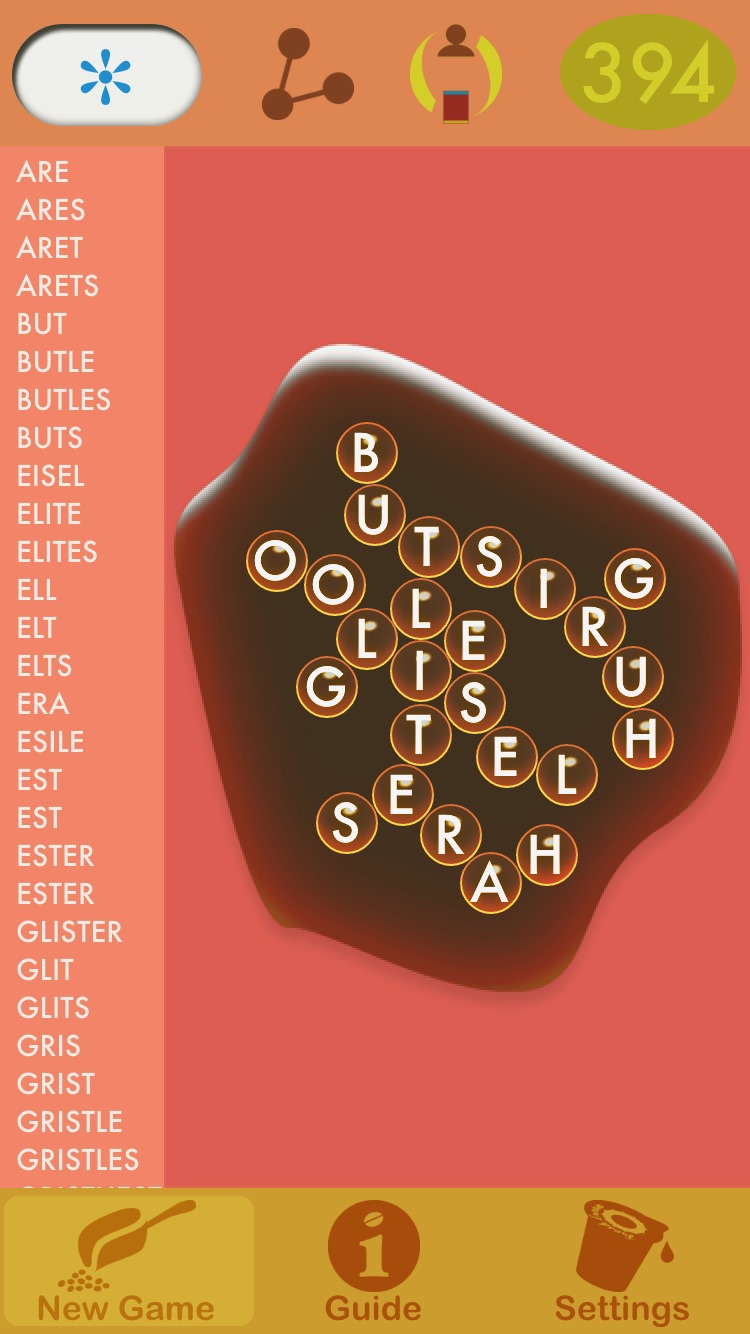 Oo-la-la
Above, a smaller glob of bubbles in the middle, but a similar result in points in a game on an iPhone 7. ST is always a winner, and LL and IE make good teammates. We certainly didn't plan oolites, though we got our ollies from them, whatever they are.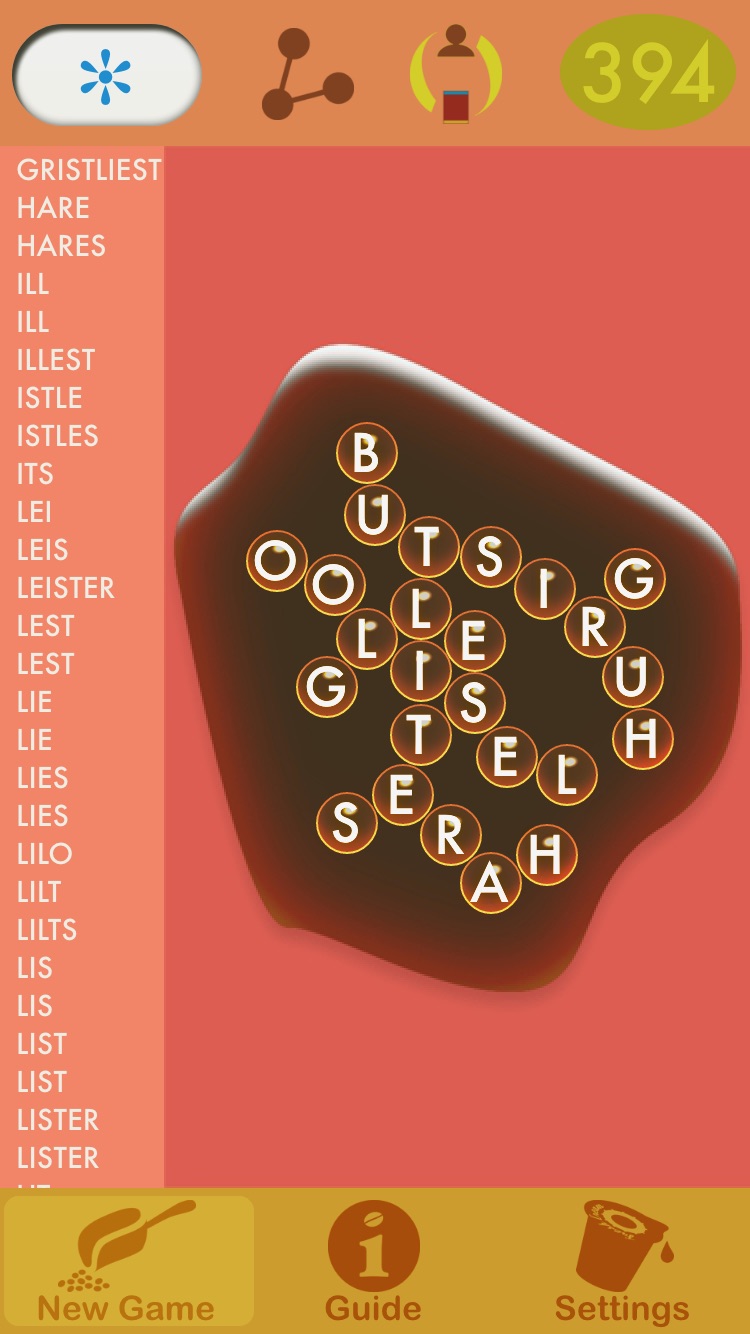 We'd been thinking of making something like 'hung' over on the right, keeping the R's spot open quite a while. Still, on the bright side, we couldn't grumble about the gristliest gristles life gave us instead. It all turned out for the best (Ten bonus points if you see what we did there). Leister seems like another improper place name, but we trust it's something else.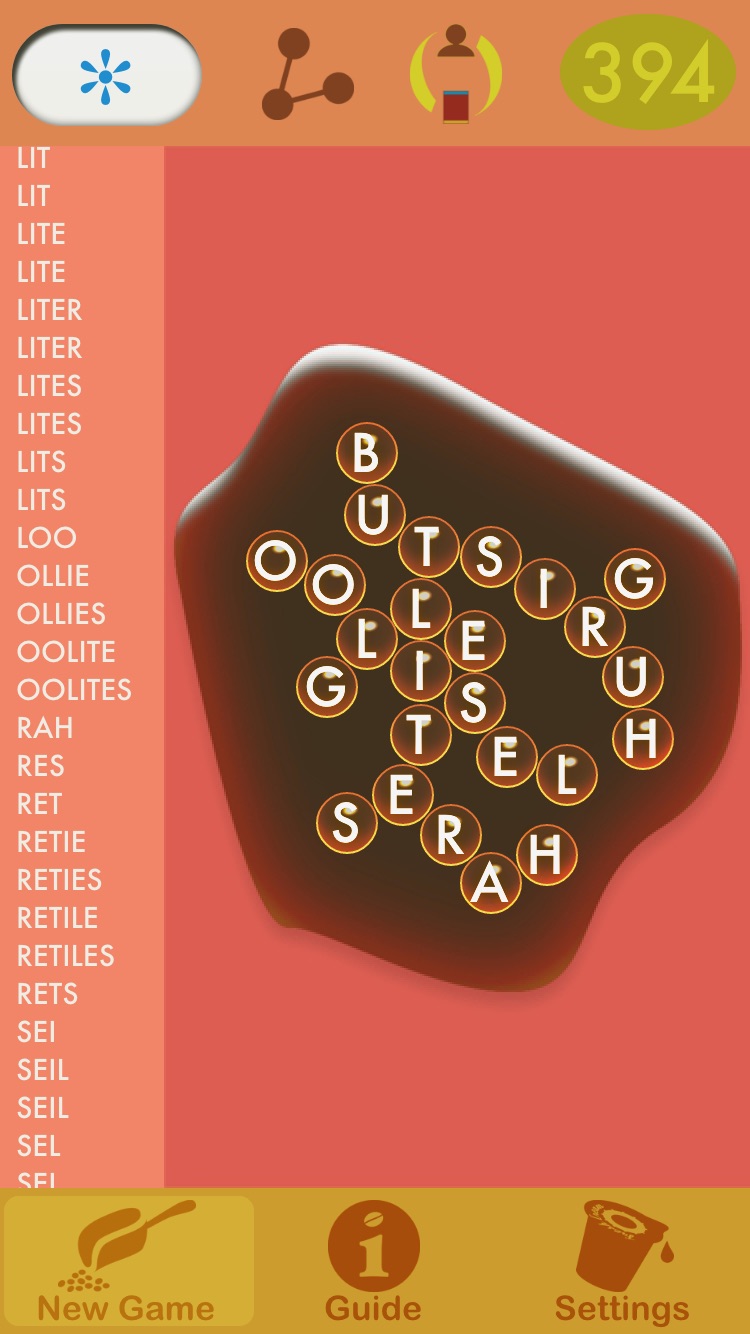 The safe route
Blu Yonder wasn't so elite with these letters and bubbles, scoring 149 with a lone E in the central cluster. Our 394 didn't need stilts to rise above that. When things are packed as snugly as this, the word list advantage tilts in favor of good neighbors who get along well and play off each other's strengths: Safe combinations. And that really is it.